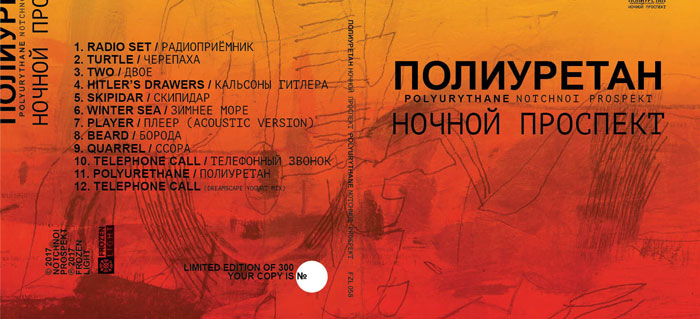 Frozen Light presents the new, first since 1993, album by the legendary band "Notchnoi Prospec"t (Night Avenue)!A mixture of New Wave. Rock'n'roll and Industrial mainly on the lyrics of the Moscow-based poet Sergey Sidorov. Sound design – Evgene Voronovsky (Cisfinitum). Digifile, 300 copies!
---

«Polyurythane»
(2017, CD, Album, Frozen Light)
---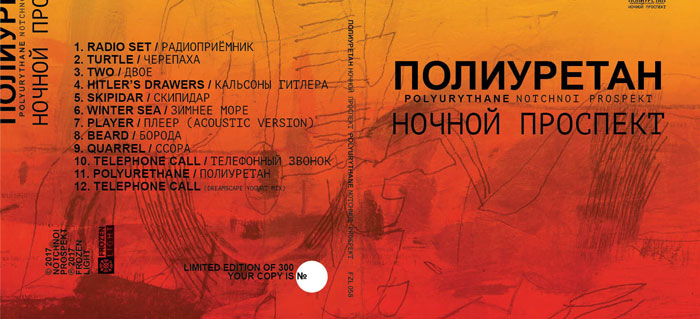 Frozen Light представляет новый, первый с 1993 года, альбом легендарной группы «Ночной Проспект»! Смесь нью-вейва. Рок-н-рола и индастриала главным образом на стихи московского поэта Сергея Сидорова. Саунд-дизайн – Евгений Вороновский (Cisfinitum). Дигифайл, 300 копий!
---

«Полиуретан»
(2017, CD, Альбом, Frozen Light)
---