---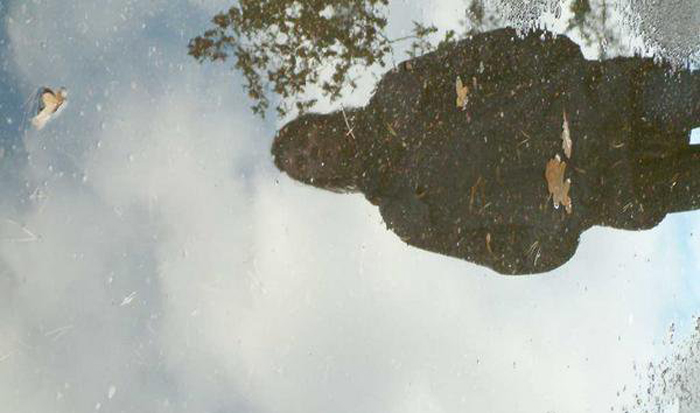 His works were published in Latvia, Lithuania, Italy, France, Germany, Denmark, USA and Russia.

Latvian composer, musician and sound designer Kirils Lomunovs / Astrowind consistently develops alternative musical tendency Paleopsychedelic Ambient within Dark Ambient style. Astrowind music is a real-time performed live improvisation on vintage analogue synthesizers using analogue sound effects (mostly Soviet-made) recorded on a magnetic tape with authentic reel tape recorder "Olymp". Analogue equipment enriches the sound with anxiety, nostalgia and melancholic mood. Kirils Lomunovs is active member of the Latvian alternative music scene since 1988. In the eighties he was a drummer in cult band «Inokentijs Mārpls», in the nineties – a drummer in a popular band «Yaputhma Sound Systems», since the early nineties he started essential experiments in the field of electronic music. He is also the founder of Latvian avant-garde music projects «Astrowind» (Paleopsychedelic Ambient), «Echochorus» (Raw Analogue Techno / Experimental / Dub Techno), «Oloolo» (Glitch / Abstract / Experimental / Noise). He is the founder of Latvian music label «Kolka Music». In the beginning of 2000s under the pseudonym «Kriipis Tulo» (Glitch / Clicks & Cuts / Ambient Techno / Blip-hop) has released several albums, one of them «Hommikune Ujuja», was reissued in 2013 on CD in Paris (France). His works were published in Latvia, Lithuania, Italy, France, Germany, Denmark, USA and Russia.
As audio and video designer Kirils Lomunovs worked on design for various exhibitions, cultural events and installations. In 2002 as a composer and sound producer he participated in the Latvian National Library project presentation in Venice (Italy). In 2005 he was involved as a sound engineer in «Alīse» documentary by Latvian director Asnāte Rībena. He also organized several cultural events.
---
Discography:

"Semikarakory"
(2015, mini-album, Frozen Light)

"Kedr"
(2015, EP, Frozen Light)
«The Night The Stars Flew» (2007, EP, electrosound.ru)
«Into Vernadsky EP» (2007, EP, 12rec)
«Somewhere The Music Had Been Played» (2007, Album, Resting Bell)
«Fresh Wind In The Valley Of Dreams» (2008, Album, Musica Excentrica)
«Der Leuchtturm» (2008, Album, Resting Bell)
«Kurland» (2009, Album, Resting Bell)
«Kaidanovsky» (2012, Album, Greytone)
---
Links: