FZL 078

Release date:
13.05.2021

CD
---
Description:
Dramatic, devastating, romantic mental upheaval – Frozen Light presents "Innig", the sixth album by Morgen Wurde. Composer Wolfgang Röttger (from Kiel at the Baltic Sea in Germany) creates amazing, grotesque music that zooms deep into souls, magnifying emotions as if perceived through a burning lens. An engulfing ethereal stream of transcendent feelings, making the listener drift through the human condition in slow motion. Cinematic sound masses that aim for intensity and vigorousness, for majestic and threatening ambiguity.
In addition to diverse sample sources that were the subject of transformation, two prolific instrumentalists were involved: Alexander Mottok, a proficient musician, conductor of several orchestras, as well as violinist and composer, and Vicente Bueso alias Science Teheran, a great experimenting pianist and composer.
A delirious melodious mix of ambient, neoclassical, industrial and ritual music.
---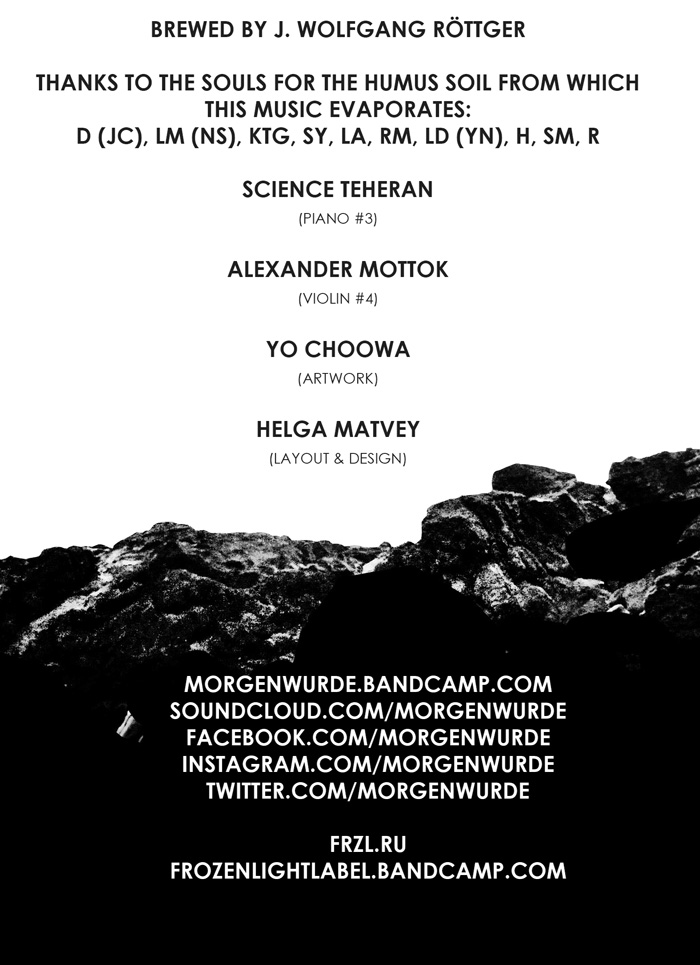 ---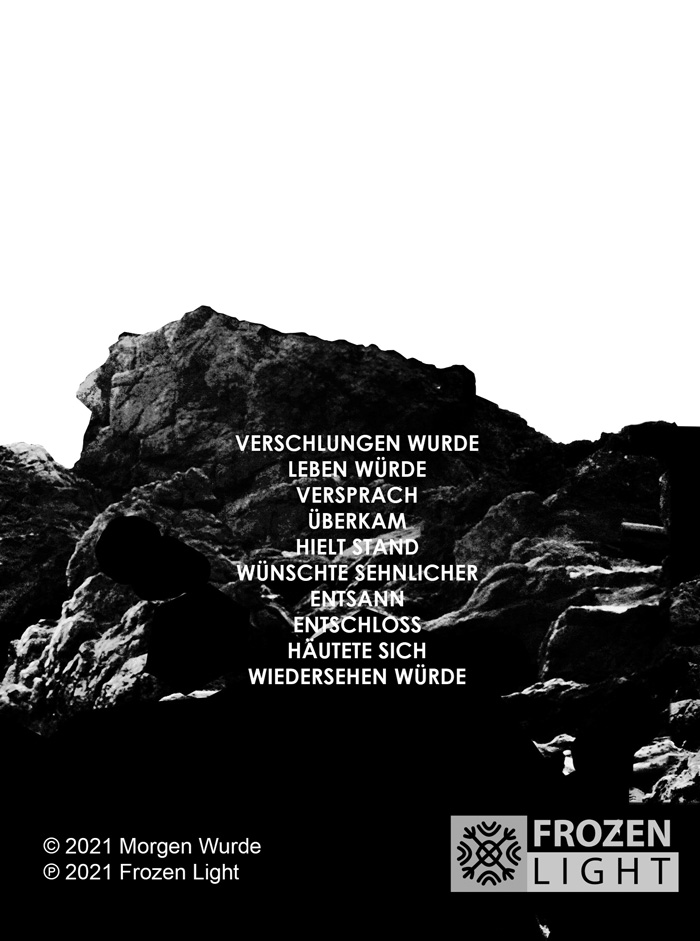 ---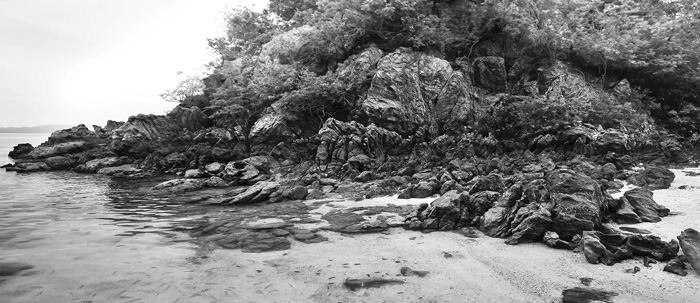 ---
Physical edition – 150 copies in 6-folders A5 digipack.